Designing the interior of a home means furnishing every space with attention to detail and a global view of the harmony that the rooms must have. An elegant and full dialogue that the interior designer writes after listening to the needs of his client. Whether it is a house, an ancient villa, an office or an industrial shed, Gattuso Contract develops the project through a render that allows customers to see the final result of the design work.
Gattuso Contract: style and sustainable technologies
Experience, expertise and customer care are our strengths. The goal of Gattuso Contract is to develop the idea of home that you have in your heart.
Interior design is an eclectic and constantly updated discipline. Sustainability, trends and trends, study of innovative techniques in the renovation and development of new architectural solutions. The interior design that, over the years, has become the hallmark of Gattuso Contract is characterized by attention to detail, choice of solutions and sustainable materials, search for innovative solutions to respond concretely to the most hidden requests and needs of each individual customer.
Why to choose Us
Gattuso Contrat, renowned for the design of bespoke furniture for home, medical offices and industrial sheds draws each piece of furniture respecting the size and the general harmony that will have to jump to the eye in the final result, combining every choice of interior design with other architectural choices such as, for example, the color of the walls and wallpaper, the combination with the materials characteristic of the environment and the width of the spaces. For each project, high-quality materials and technologies are chosen, great attention is paid to lighting technology and the correct diffusion of sound in the environments to ensure the well-being of those who will inhabit it.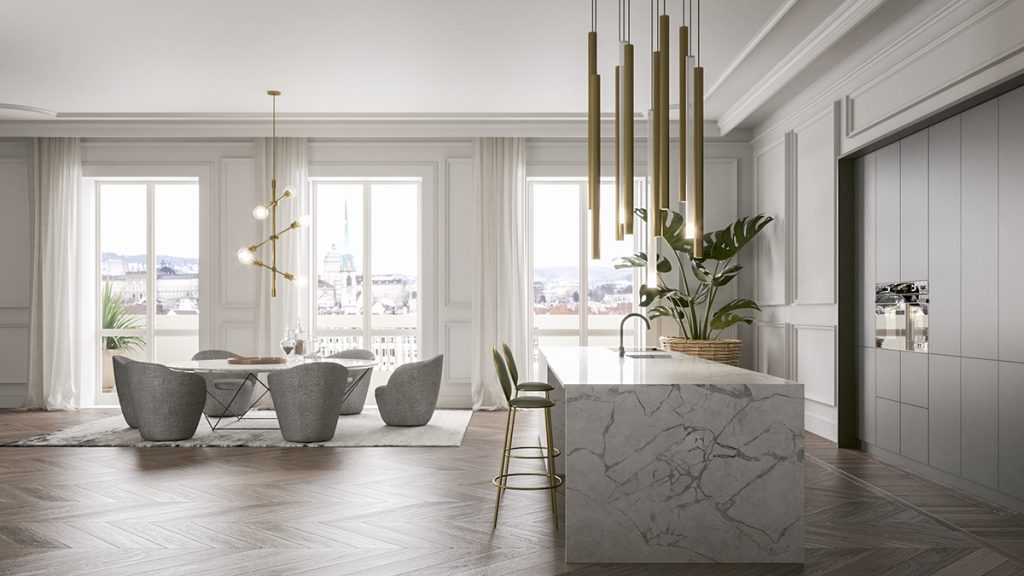 The main idea behind the interior design by Gattuso Contract is linked to research. Aware that "every detail can make a difference", we are committed to the continuous research of the most suitable solutions to individual needs. It is important not to underestimate the creation of an environment that can protect and improve the psychophysical health of people, paying attention to comfort, sound insulation, the elimination of architectural barriers, the choice of colors and materials that are used during the renovation of the premises.
How we develop the projects for you
Being an atelier of architectural projects allows us to develop every single design analyzing the concrete needs of the customer and proposing ad hoc solutions, not obvious and not trivial. Our process develops in six distinct stages that allow us to get to the end result smoothly, Each step is coordinated with you: the choice of materials, the rendering of your new home or the new industrial hall, The development of innovative techniques that do not affect the environment, the choice of furniture, are all indispensable stages in which you, you will be the protagonists.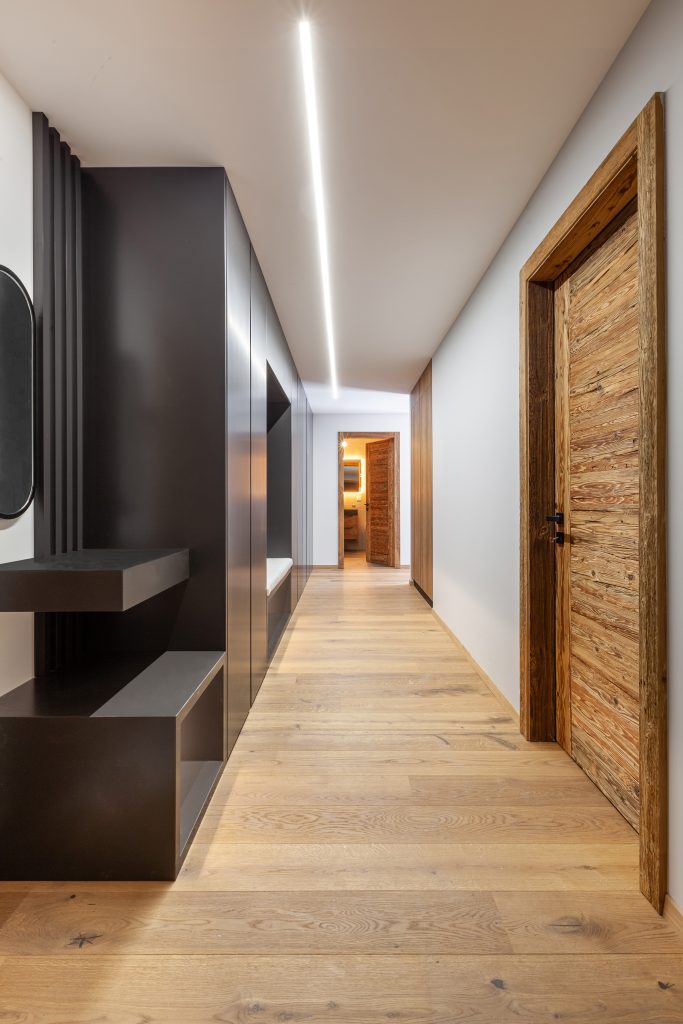 Interior design and trends: we will choose togeter your own style
Some of the styles that can be recommended to understand what represents you the most are:
1. Jungalow, characterized by the use of plants, which are an element of furniture, the choice of tropical and floral patterns in objects such as carpets, pillows and curtains. The materials most used in this style are natural materials, such as raw fabrics
2. Industrial, with characters related to sobriety, the use of clean lines, raw and cold materials such as iron, aluminum and steel; in this case, the principle that should be followed is not to change the environment, maintain its natural characteristics, bricks, concrete and various objects that can furnish the space
3. Minimalist, characterized by neutral colors and a low presence of furnishings to the advantage of a general cleanliness of the rooms and the simplicity of the furnishings
4. Vintage, the green light to the rediscovery of shapes, colors and furnishings in vogue in the most iconic decades for architecture and interior design. The pop colors of the 60s, the geometries of the 70s, the optical of the 90s are here revised and updated to create evocative situations but in line with the contemporary
5. Contemporary, characterized by research and implementation of the most current trends. Every year the interior design undergoes a general revisiting and Gattuso Contract will develop it for you