Office Furniture Design
Gattuso delivers Office Contract services to companies and professionals from every sector. We offer a turnkey service and propose professional solutions for interior design and advise for office décor.
Every project is created according to our client's demands, and we guarantee professionalism and expertise without neglecting the budget.
We are present from start to end, through every phase. Our objective is to make your office functional, elegant, modern, smart and personalized.
The idea of office has changed with the time: today, a modern office may be an open, comfortable and relaxing space, where people can work at ease and without pressure.
Our firm deals with office design, and every day we follow different ideas and projects depending on the design market needs.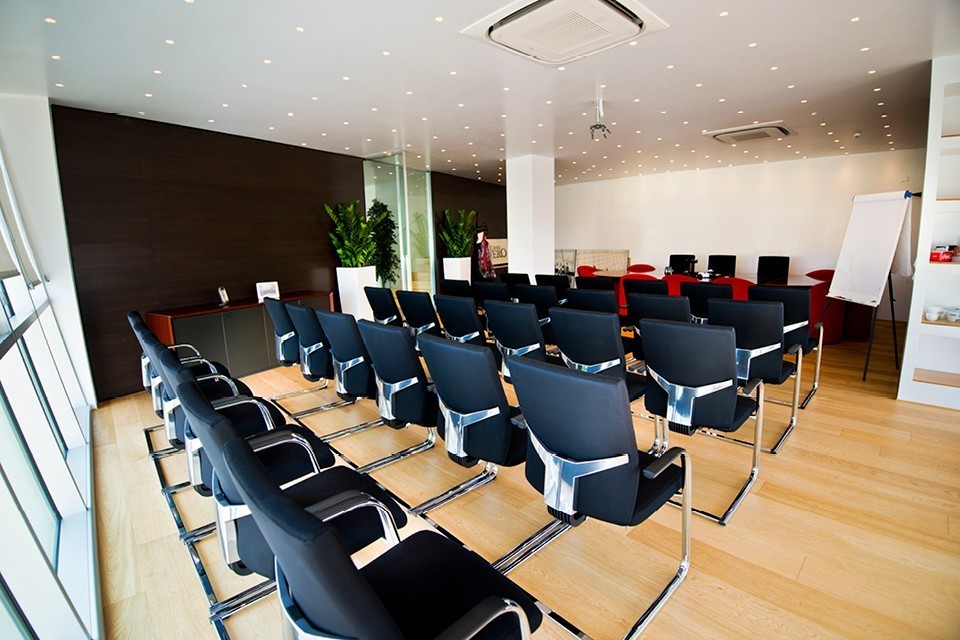 Office design must consider several elements and details which may characterize any kind of projects: some essential aspects include: flexibility, design and functionality.
One of our objectives is to create and plan a comfortable workspace which should be appreciated by whoever enters it. It is important to know and understand the company's objectives, their strengths and mission in order to create a place mirroring the company's image and conveying what it wants the customers to perceive from the outside.
The office must be orderly from the operating viewpoint so that workers can work serenely and in good conditions as well as from the efficiency viewpoint so that they can obtain the desired results. Order represents the idea of an active, efficient, effective and reliable space.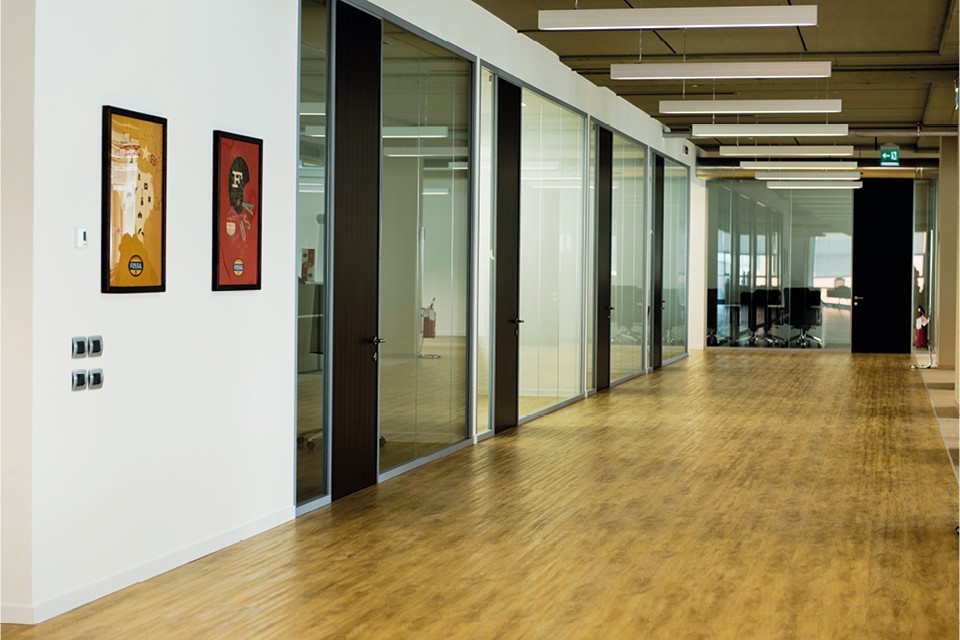 Creating and furnishing a new space are concepts which may seem superficial, but they are fundamental when planning a project. At the time of designing a workspace, such as an office, it is possible to personalize every décor element to create a pleasing environment where you can work at ease and feel identified with –unlike an anonymous place without any customized details.
The office design and consultation for its decoration play a key role when choosing the furnishings, which should be carefully selected and placed in the right way to meet certain requirements and needs. Below you'll find some office décor basic elements.
First of all, in every office there must be a desk: it's important to choose the place where to put it considering the architectural characteristics and aesthetic purposes. There is a wide range of products, from the most traditional to the most modern ones, with adjustable heights. The desk implies a series of accessories necessary to work in a natural and uninterrupted manner such as a PC, Internet connection, a printer, a telephone installation. It's a place where a big part of the day is spent, therefore it should be cozy, hospitable and decorated even with personal objects like family pictures or memorabilia which tell your own story. The furniture should be carefully selected, taking into account the office's safety, characteristics and functions.
Another element which should not be underestimated is the lighting installation. The natural light coming in through windows and glass walls grants serenity to the people working in the office; at the same time, an artificial lighting system must be implemented –it may be direct or indirect, including wall sconces, lamps with adjustable intensity, or even materials such as mirrors or pictures that may reflect the light. Besides lighting, the wall color is essential: white or soft colors may have a positive influence on the people and their performance.
Our firm is focused on the development and definition of acoustic comfort: an important element which allows acoustic wellbeing at work. There are different solutions to be implemented such as the installation of acoustic panels which contribute to the reduction of noise and sounds, the use of insulating plasterboard and soundproofing materials which are able to improve the acoustic aspect considering also the aesthetics and design.
The office design is essential in "coworking", that is an arrangement in which workers from different companies share an office space. This modality allows autonomous work in a stimulating environment. It consists of a set of spaces typically present in a traditional company such as offices, meeting rooms and reception. The worker can rent these spaces for short or long periods depending on their needs. One of the main advantages is cost savings, since no maintenance costs or utilities are paid.